Soooooo you want to go to Provence?????
How bout May, how bout staying in this villa outside Isle Sur la Sorgue, with a few other like minded people that will be enjoying
antiquing, cooking, wine, taking fabulous pictures, flea markets and more and have an interest in art and design?
Yep I wouldn't mind spending a few days here.......Especially if the arrangements for my entertainment were made by none other than Kit Golson, California Designer and author of the Blog Chic Provence.
Kit has a passion for attention to detail when it comes to her guests, and is very familiar with the area.
You would drink wine and make new friends in this room. How cool is this?????
After a day antiquing in the Sunny Provencal weather, maybe take some cooking lessons from a local chef in the villa's spacious Kitchen.
Using some of these cooking supplies..........(Just let me loose in there, I'll teach one!!!!)
For more information and the brochure just click on the sidebar for the Chic Provence tour.
All previous images by Kit Golson.
THEN......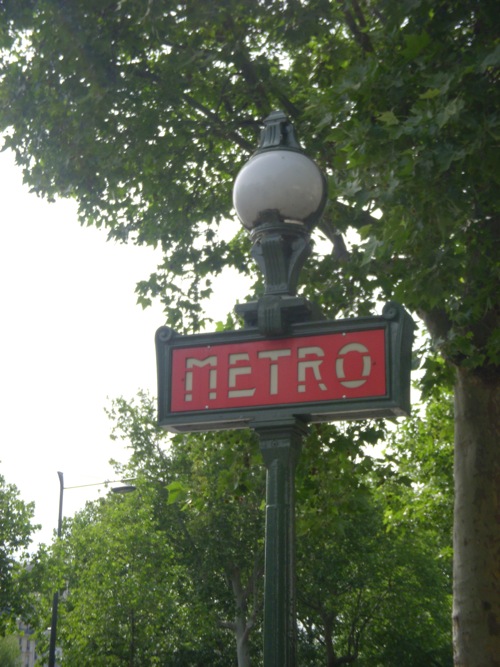 If your interest lies in a more Urban venue, check out Jermaine's (of French Kissed Blog)
Parisian Shopping Spree!!!
Who better than the part time Paris resident with the Most Fashionable daughter Haleigh,
a permanent Paris resident and fashionista.........(author of Making Magique Blog)
to introduce to you the best shopping (well known and also the secret places) in the City of Lights.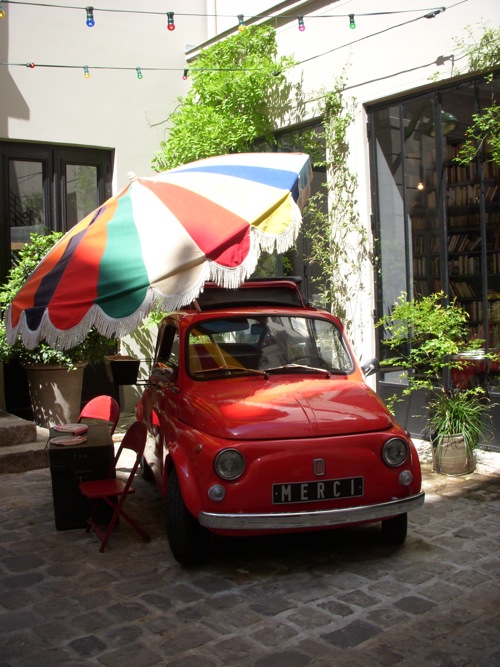 Places as cool as Merci.......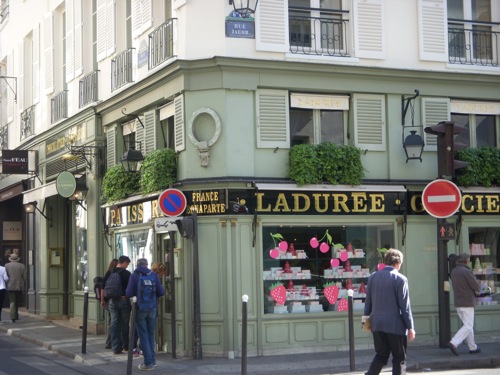 As delicious as Laduree.....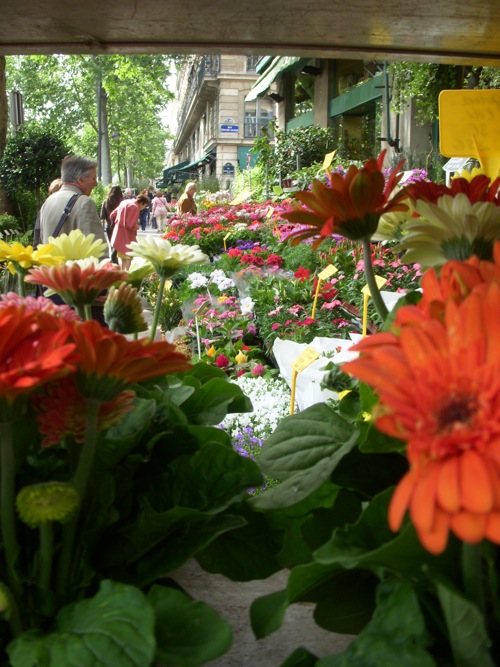 While you pass flower markets.........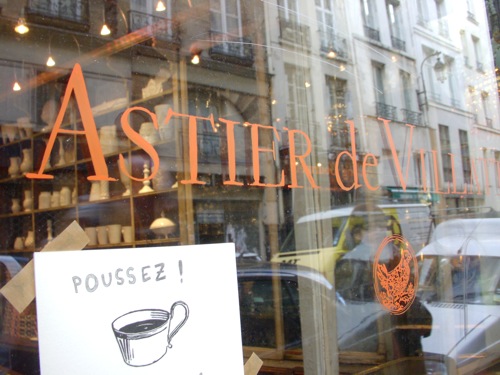 Go to Astier de la Villatte, known for their fabulous white ceramics.
Will someone please get me a pitcher from here??????????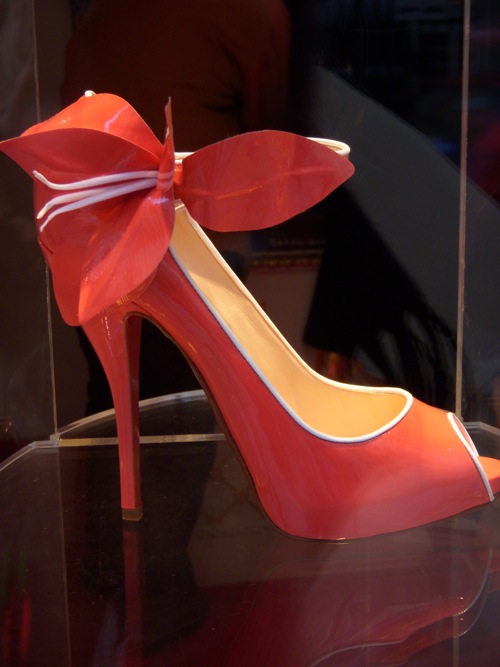 Don't ever get me started on these........
Stop in and say hi to the home of one of the hottest spring collections this year.....I mean it the collection is fabulous.... All Grace Kelly like........Le Figaro called it Les Hitchcockiennes!!!!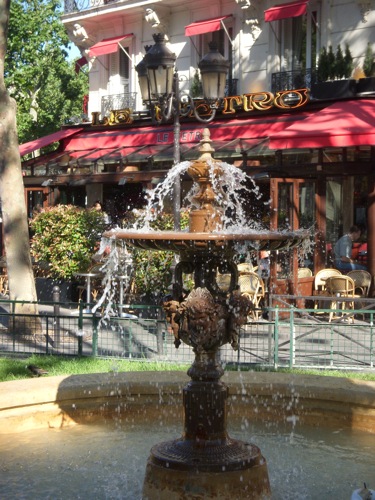 Stop and rest with a Coupe de Champagne.......
Oh and did I mention the Marche Au Puces where you can antique shop til you drop???????
This little jaunt is conveniently scheduled after the Chic Provence Tour.....Meaning...
YOU CAN DO BOTH!!!!!!! Just click on the Eiffel Tower on my right sidebar for further info.
AND GET A SUITCASE BIG ENOUGH TO SNEAK ME IN!!!!
And you should,,,,, you really, really, really should. I would if I hadn't just gotten back.....
And Robes would be soooooo jealous.......
All of the Paris photos were taken by Jermaine,,,, I'm sure she'd be happy to gve you some pointers.